Tournament Clock Trophies
Use Your Own Artwork or Let Us Create A Design for You!!
Clocks are made of hardboard and are very durable. Unframed Clocks have a hanger on the back to make it easy to hang. Framed Clocks use authentic lobster trap wood to frame the clock. Lobster trap rope circles the clock. Comes with a heavy duty hanger on the back. Both types use a single AA battery, not included.
Unframed Clock – $39
Framed Clock – $89
NO SET UP CHARGE!!
Unframed clock is approx. 11″ across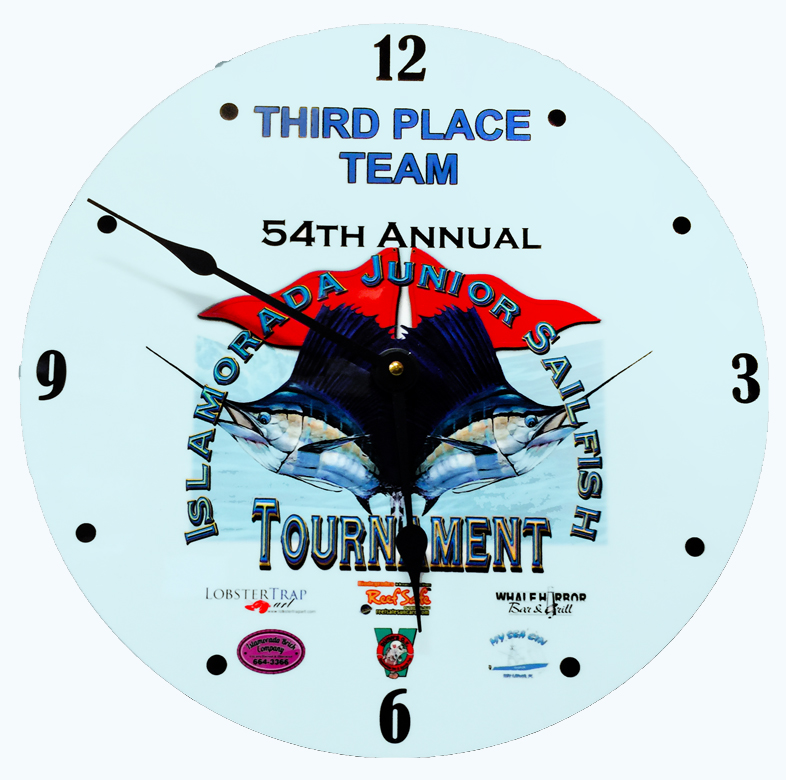 Framed clock is approx. 13″ across